HAYY JAMEEL COLLABORATES WITH EFFAT COLLEGE FOR SHOWREEL STUDENT FILM FESTIVAL.  
The School of Cinematic Arts at Effat College in Jeddah will be launching its 9th edition of its student film festival The Showreel from May 10 – 12. This year, under the theme of 'Surprise The Senses,' The School of Cinematic Arts will be organising a series of panels in collaboration with Art Jameel and to be held at Fenaa Hayy in Hayy Jameel.
The first of which is an 'In Conversation' with cinematic icon Ibrahim El Hasawi, who has a long and illustrious career in film, theatre, and songwriting in the Gulf, moderated by Nada Al Shibani.
Following is an 'In Conversation' with respected film critic Intishal al Tamimi who previously ran Abu Dhabi's Sanad film fund and was part of the development of El Gouna Film Festival and moderated by with rising young Saudi actor Baraa Alem, who is known for starring in the film The Book of Sun (2020) and Route 10 (2021). 
The talks will be held in Arabic and are open to the public.  
This is event is part of  Art Jameel's broader commitment to engaging with local universities through collaborative programmes and learning exchanges. 
7:00 – 7:45pm: In conversation with Ibrahim El Hasawi, moderated by Nada Al Shaibani (Arabic)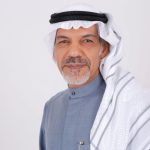 Ibrahim Al Hasawi is a Saudi actor and poet, he acted in several tv series including "Tash Ma Tash"
Ibrahim started his acting career in 1980 in the Theater of Al-Adlah Club. He took some big roles onstage, and he participated in his first action TV role in 1989 in the show called Kaznah, he also acted in several saudi short films.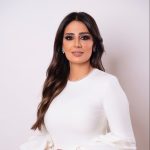 Nada Al Shaibani is a Bahrani broadcaster and media personality. She chairs the Women's Committee of the Gulf Cooperation Council Media Committee
Al Shaibani's media career in Qatar began as producer of children's programs from 2001 to 2005, including the show Khazaz, winner of a Gold Award for the best such show in the Arab world. In 2013, she won the Sheikha Fatima bint Mubarak Award for Women Athletes in the Outstanding Media Figure category.
8:00-8:45pm: In conversation with Intishal Al Tamimi, moderated by Baraa Alem (Arabic)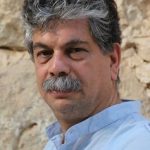 Intishal AlTamimi is a veteran Iraqi cinema critic who was born in Baghdad. He obtained a Master's in Journalism from Moscow University and held several positions as he was the technical director of the Arab Film Festival, program consultant at the Rotterdam International Festival and coordinator of the International Film Festival in Munich.
He was the jury member at each of: the Parma International Music Film Festival in Italy in 1989, Munich International Short Film Festival in 1997 and Singapore International Film Festival in 2005. Tamimi served as a member of the Advisory Board of NETPAC Network promoting the Asian Cinema in addition to working as a member and chairman of jury at the following Festivals: Berlin, Karlovy Vary, Locarno and Kerala Toronto. AlTamimi is a widely-respected figure in the regional film industry. He was the former director of Abu Dhabi's now-shuttered SANAD fund. And he is the current director of El Gona Film Festival.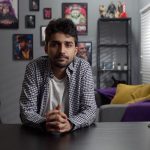 Baraa Alem is well known Saudi Actor & the creator of "FILMMER PRODUCTIONS" YouTube channel in which he creates top10 videos, film reviews and recommendations.
He participated in Godus Brothers's feature film "Shams Alma'arif" funded by the international red sea film festival as the lead role, and also Omar's Naim's feature film "Route 10" which was also screened in red sea film festival.