Join us for the first ever Farmer's Market at Hayy Jameel, in collaboration with AZKA Farms, featuring eight diverse vendors, selling products and fresh produce from farms across the Western Region of Saudi Arabia. In addition to food stalls, the four-day event will play host to a series of micro panels, workshops and children activities. Full programme below.
The Farmer's Market is free and open to all!
Participating farms
1- Naqwat Al Nana
2- Naeem Farm
3- Al Falah Farm
4- Madina Diary
5- Beeways
6- Wild Honey
7- Azka Selection
8- Wayrem
Programme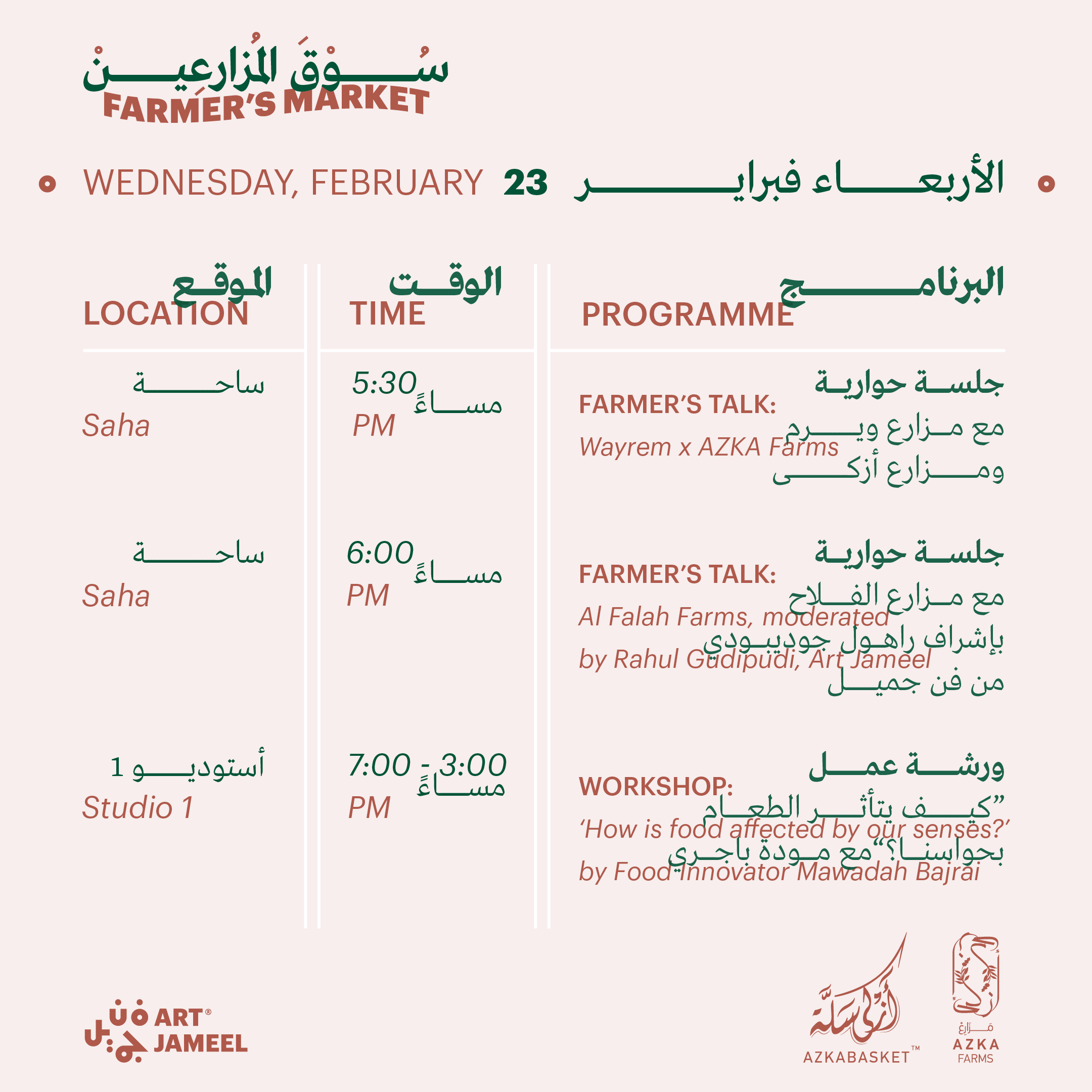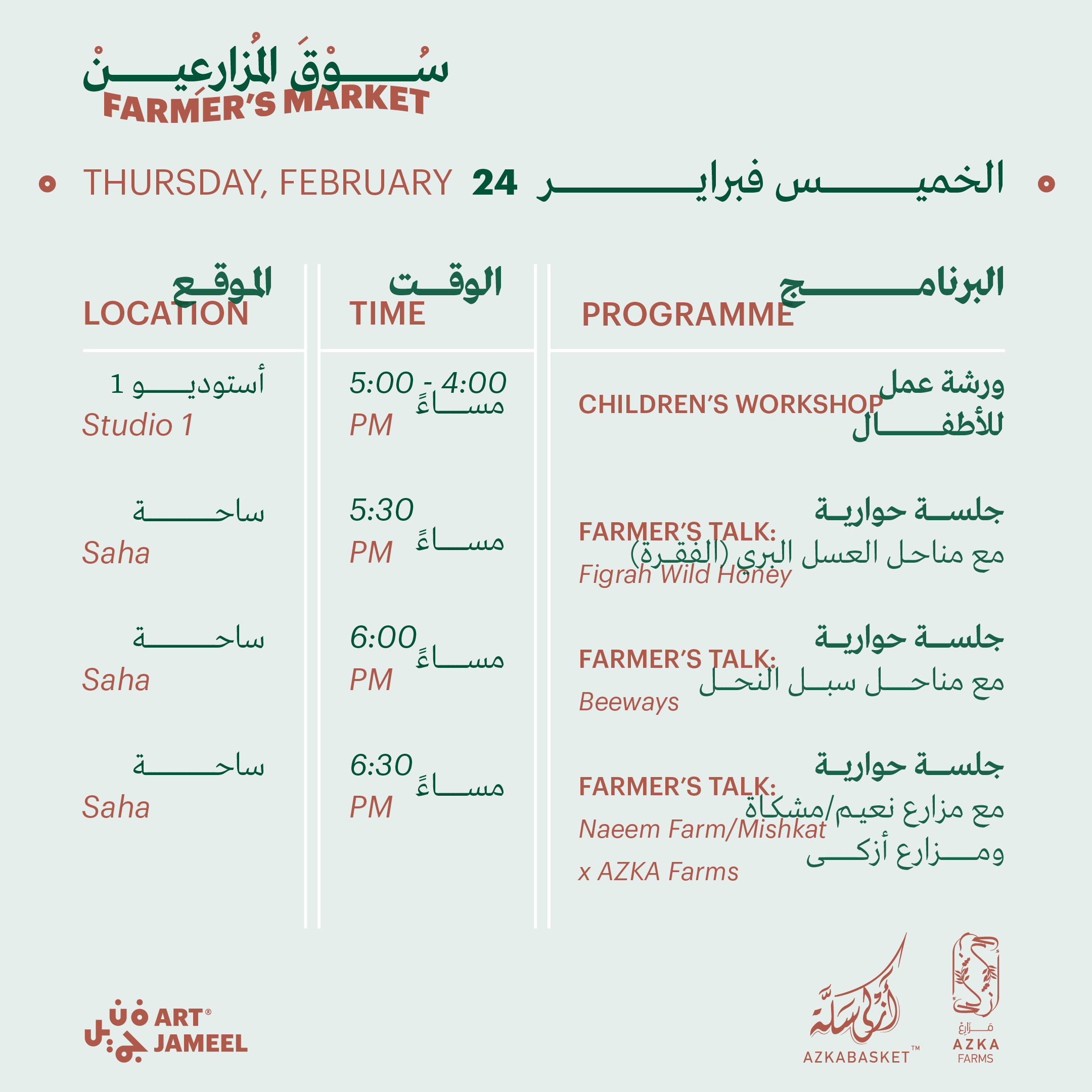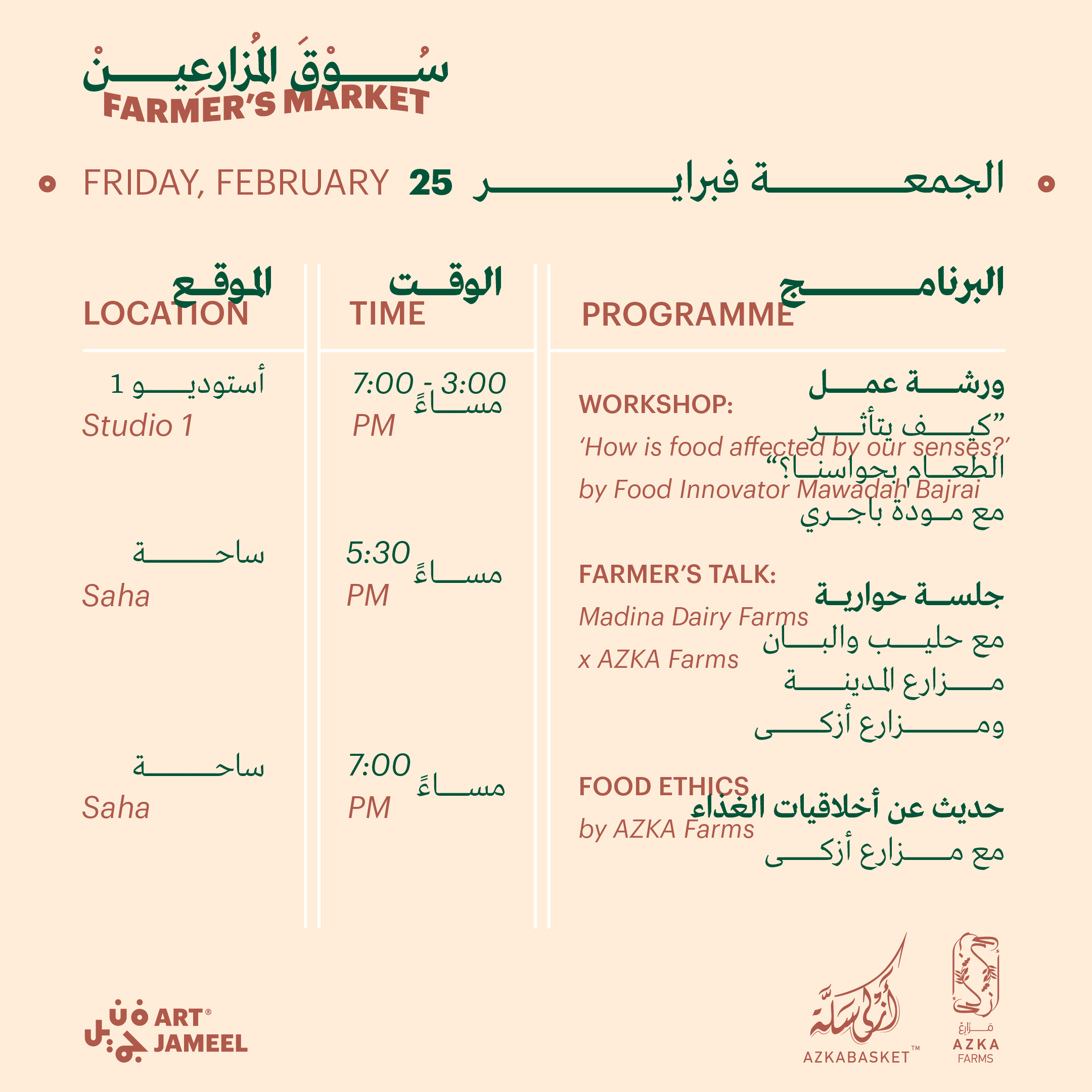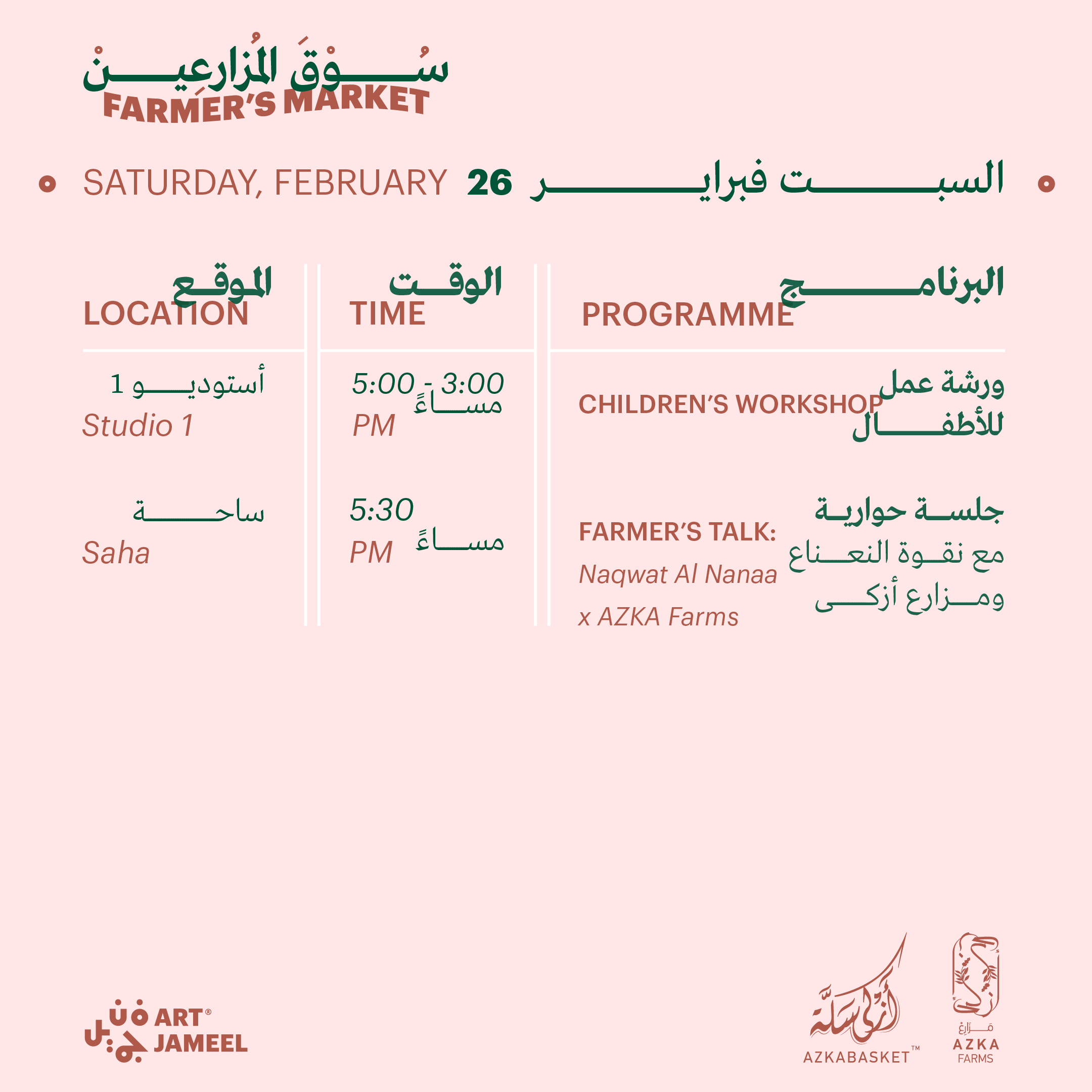 About Azka Farms
AZKA was founded to promote greater ethical consumption in the world whilst innovating ways in which to do business transparently and sustainably. Azka products and services are made for people who want to go on a journey that brings them closer to the land we live on and the food we eat. Azka's model is about community building, healthy living and empowering each person to partake in shepherding a more sustainable world. Azka key focus areas are currently in urban development (AZKA HOMES) and sustainable agriculture (AZKA FARMS). Both divisions operate with the ethos of enabling modern, ethical self-sufficiency.