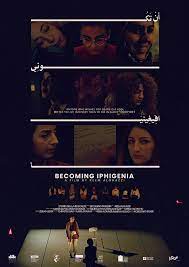 Director: Reem Al Ghazzi
Year: 2023
Running Time: 67 minutes
Language: Arabic
Subtitles: English
Country: Syria, Saudi Arabia, United Kingdom
Before taking the stage, a group of young Syrian women acting in a work of documentary theatre must unravel the legacy of patriarchy in their upbringing – all while making their lives anew in Germany and coming into their own.
Q&A Session with the producer on 8 June 2023
Ramzy Haddad is a documentary filmmaker. He produced "The Workers Cup" which premiered on the opening night of the 2017 Sundance Film Festival and was nominated for a News and Documentary Emmy. Ramzy has made short documentaries for Al Jazeera English, BBC, CGTN and Discovery.