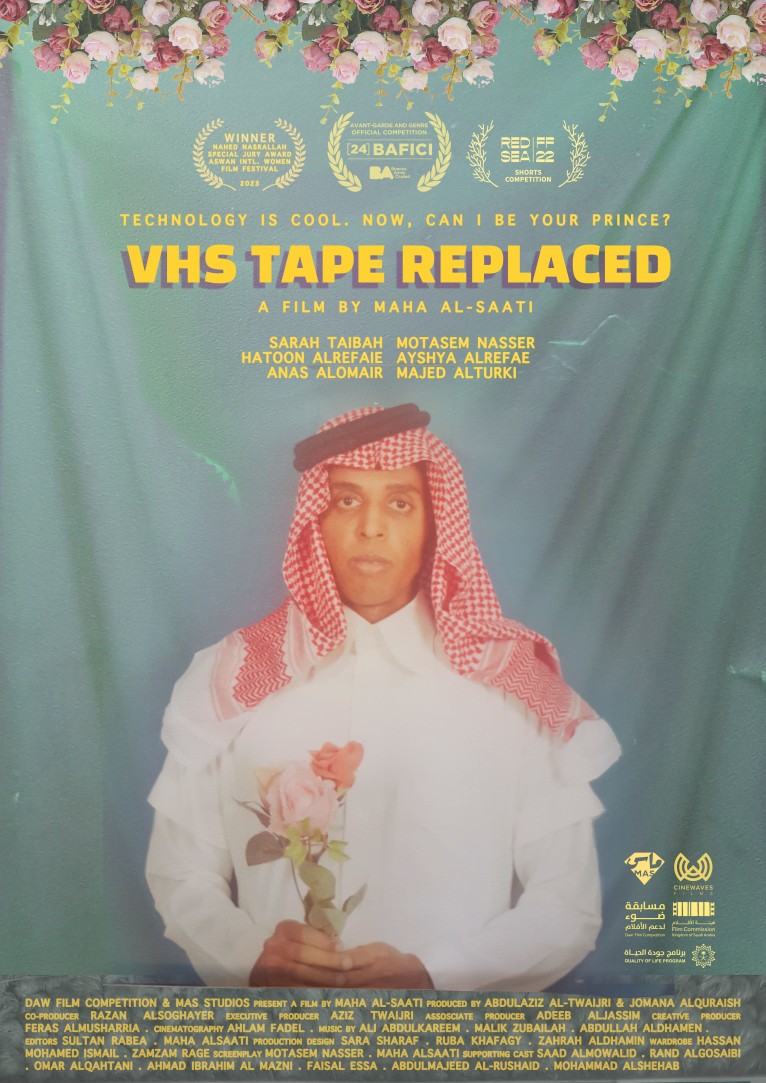 Director: Maha Al-Saati
Country: Saudi
Year: 2023
Language: Arabic
In 1987, a young Saudi man tries to win the love of his dream by mimicking her favorite 80s artist, Crown.
Maha Al-Saati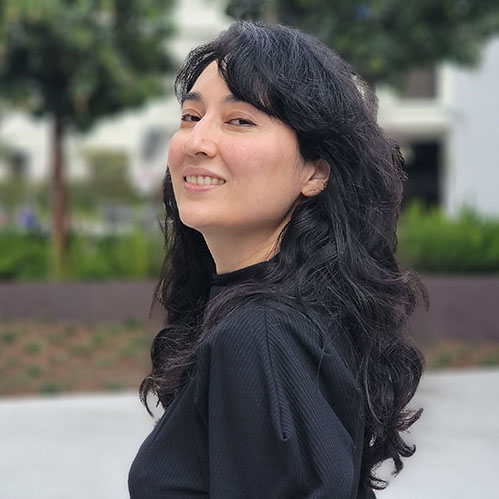 Maha Al-Saati is an independent filmmaker interested in exploring women's stories in the Arab World. She is  an alum of the the TIFF Filmmaker Lab 2020 and TIFF Writers' Studio 2021, an honorary recipient of  Share Her Journey Award 2020/2021. Her short films include: "Fear: Audibly" (2017) and "Hair: The Story of Grass" (2018), a satire about how body hair shapes beauty standards and gender, and an official selection of Fantastic Fest 2018,  Slamdance 2019,  HollyShorts 2019, and has won her The Hollywood Foreign Press Association (HFPA) residency 2021. Her latest short VHS Tape Replaced (2022) was an official selection of Palm Springs ShortFest, 24th BAFICI (Buenos Aires International Festival of Independent Cinema) , The Red Sea International Film Festival, 2022, and winner of the Nahed Nasrallah Special Jury Award at the Aswan International Women Film Festival 2023. Her "Cycle of Apples" (2019) is a take on the Disney Princess fairytale gone wrong, and has screened at The Academy's Arab Cinema Program 2019, Malmo Arab Film Festival and Mizna Arab Festival. Her feature-in-development project "Hejj to Disney" (now known as Pilgrim in Wonderland) was developed with the Red Sea Lodge and TorinoFilmLab 2019, won a development awards from El-Gouna Film Festival 2020 and Red Sea Fund 2022, shortlisted for funding by the Malmo Arab Film Festival 2020, and selected for the pitch at Montreal's Festival du Nouveau Cinéma (FNC) Marché 2022. Her feature-in-development "Darwin in Taif" also was a selection of the Red Sea Project Market 2022 and Beirut Cinema Platform (BCP) 2023. She is a Simon Fraser University alum, and has taught a range of media and moving image related courses in both Saudi Arabia and Canada.