Join us at Hayy Jameel for The Effat College Student Film Festival's first day for a panel discussion and short film screenings! The School of Cinematic Arts at Effat College in Jeddah presents the 10th edition of the student film festival The Showreel (March 20 – 21) titled 'A Sea of Films' with a line-up of local and international student films.
The two-day film festival kicks off with an off-campus screening session and an 'in conversation' held at Hayy Cinema with Amr Salama, writer/director of award winning feature films such as 'Excuse My French' (2014) and 'Sheikh Jackson' (2017), and Soha Al Waal, Saudi writer, critic and Radio host.
The talk will be held in Arabic and is open to the public.  
This event is part of  Art Jameel's broader commitment to engaging with local universities through collaborative programmes and learning exchanges.
7:00-8:00pm
: Screening of short films (all available with English subtitles)
'Password to the ****' by

Adél Szegedi,

United Kingdom, Animation, 1:40min
The basis of returning to global nature is to get to know the nature within us – our own nature – and to look at the process of individual (personality) development as a component of a global phenomenon.
The film brings a poem to life that winds between childhood memories, diary notes, and their adult interpretation, reflecting the issues raised by the search for the meaning of existence and the feeling of frequent hopelessness.

'The road' by

Tolomush Zhanybekov, Kyrgyzstan, Fiction, 14:24min
A lonely watchman lives in a rocky cemetery near a small town. Obviously, his life among people did not work out, but here he found his peace.
'Your voice only' by

Rana Matar, Saudi Arabia, Documentary, 13min
Documentary depicting the life of a 27 years old Sudanese, working in an isolated horse stable in Dahban, Saudi Arabia trying to contact his family after not being able to call them for three months.
kum-kum by
Dur Jamjoum, Saudi Arabia, Fiction, 15min
A teenager was hit with a traumatic experience that changed her behavior. 
Holding your breath by

Katarzyna Sikorska, Poland, Documentary, 14:35min
Wojtek is an S11 class swimmer, a Paralympic silver medalist, and European and World Champion. He was meant to be the first blind freediver in Poland. However the pandemic prevents him from finishing his course in single breath diving, and competing in the Olympics and other champion-ships. This causes him to reconsider his carrier in sports.
Karmic spell by

Afnan alalami & Diala ghouth, Saudi Arabia, Animation, 3:30min
A clumsy witch who lives in a forest alone learns that a new neighbor is due to move in, she tries to get revenge but does everything in reverse.
8:30-9:30pm
: Panel discussion with Amr Salama and Soha Al Waal
About the guest
Amr Salama has written and directed multiple award-winning feature films On A Day Like Today (2008) Asmaa (2011) Excuse My French (2014) Made In Egypt (2014) Sheikh Jackson (2017) Co-directed the documentary Tahrir 2011: The Good, The Bad & The Politician, winner of the UNESCO award at the Venice Film Festival and numerous other international awards.
Directed and supervised the content of the first season of the Arabic version of Saturday Night Live international TV show. Directed the hit Arabic-Egyptian drama 'Tayea.'
Created, wrote, produced, and directed the 1st Netflix original show in Egypt, Paranormal,' which Variety listed as one of the best international shows in 2020.
In 2021, he co-wrote and directed the film Extracurricular and co-produced and co-directed the show Bimbo for Shahid VIP. 
Moderator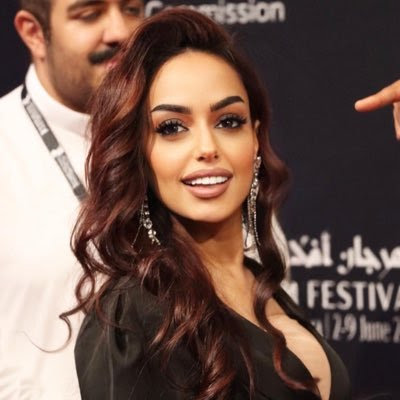 Soha Al Waal is a Saudi writer, critic and Radio host. She has worked as a correspondent for Al Arabiya and Alif Alif Radio. Al Waal also writes about arts and culture for Sayidaty magazine and edits Al Riyadh Newspaper.