As part of the wide-breadth of disciplines and mediums featured in our inaugural exhibition 'Staple: What's on your plate?', developed by Art Jameel and Delfina Foundation and curated by Rahul Gudipudi and Danielle Burrows the Artists' Film Programme features five short-form videos that engage with the overarching theme of the culture and politics of food.
Each month, starting from December 2021 to April 2022, the Hayy Arts screening room has been showing a different film that has been selected for its thought-provoking and moving message, content, and execution. The chosen films are:
Franziska Pierwoss
Value in a state of economic crisis 2021
Video, 32 mins
Commissioned by Temporary Art Platform and
supported by the Goethe Institut Beirut
In March 2021, the Lebanese local currency reached a record low on the black market, losing more than 85% of its value. Supermarkets are at the epicenter of the ongoing economic crisis, where the quotidian shopping experience is characterised by anxiety and uncertainty due to daily price fluctuations. The unfolding crisis is narrated through a series of artist-led interviews with conusmers, employees and managers of small and large scale businesses.
December 6, 2021 – December 31, 2021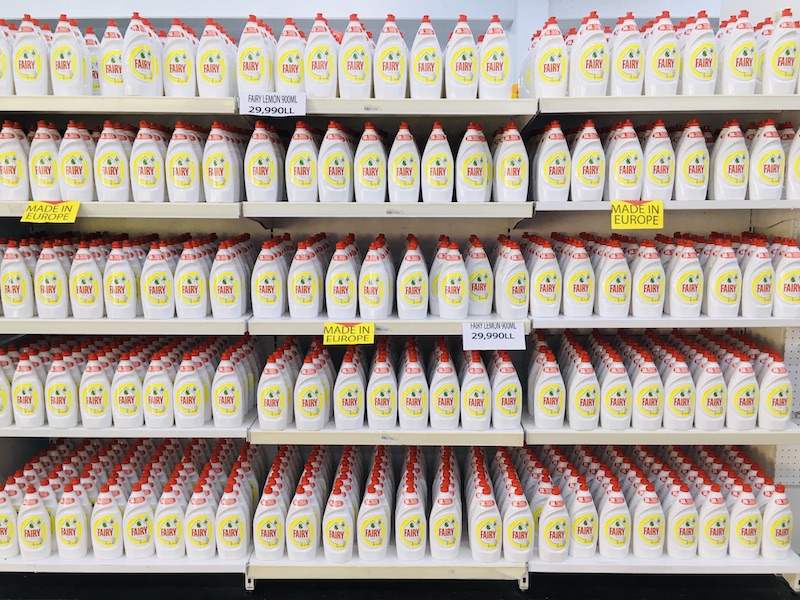 Jonathas de Andrade
O Peixe (The Fish) 2016
Video, 23 mins, 16mm transferred to 2K, 16:9 (1.77),
sound 5.1
Courtesy of the artist and galleries Vermelho,
Continua and Alexander and Bonin
The Fish depicts a series of what appears to be traditional customs amongst fishermen in north eastern Brazil. After the fish is captured each man holds it to their chests, embracing them until death. Mimicking the tropes of ethnographic films, The Fish in its seemingly faithful silent rendering of ritual, creates a sense of ambiguity that invites viewers to explore their own responses to the scenes they witness. Pathos or power struggle, dominance or solidarity, violence or benevolence, each one has their own interpretation.
January 1, 2022 – January 31, 2022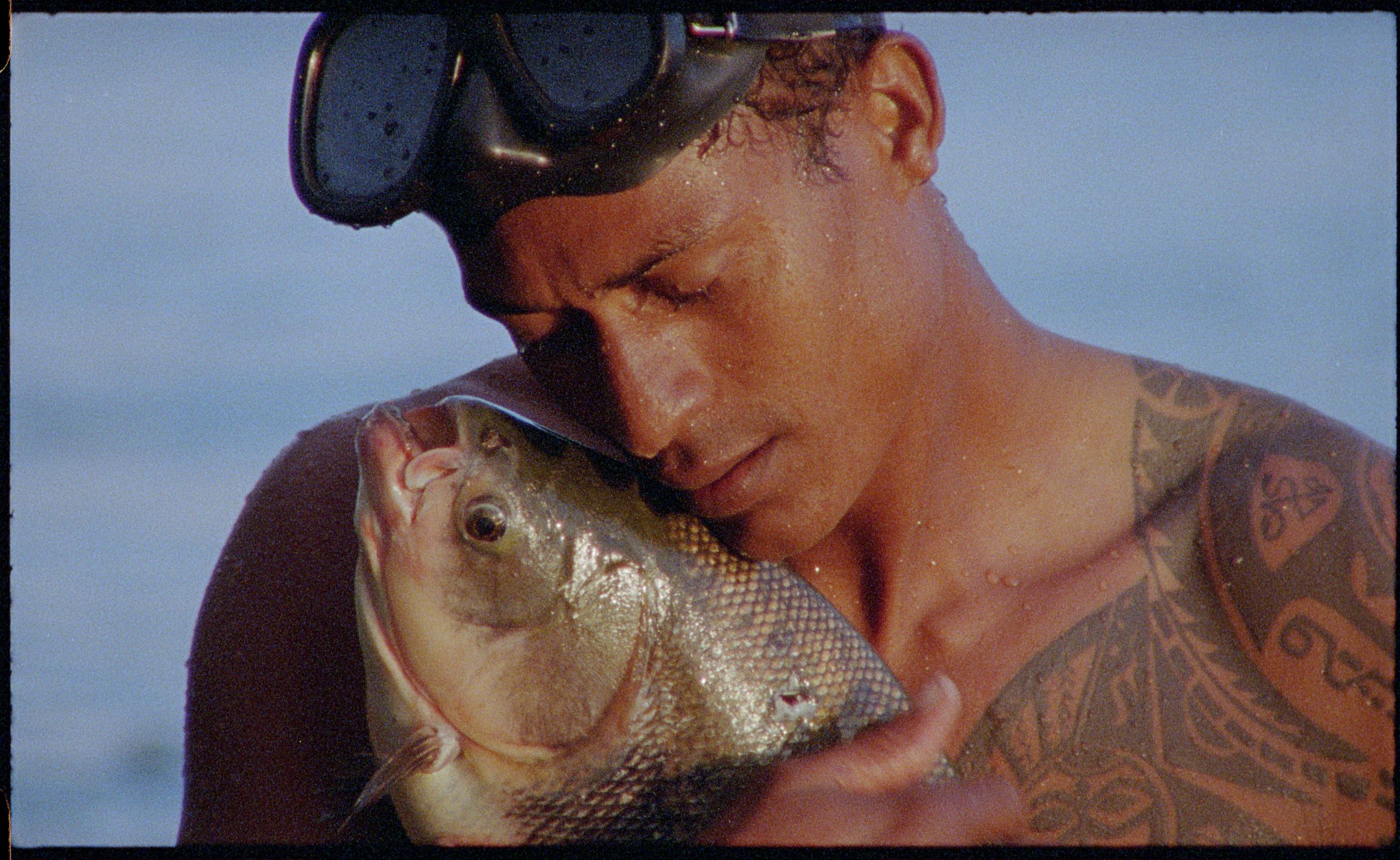 Suha Shoman
Bayyaratina 2009
Video, 8 mins
Courtesy of the artist
Narrated by the artist, this film tells a Palestinian story of tragedy and hope through the history of her family's orange grove in the Beit Hanoun area of northern Gaza. Alleys of abundant orange trees lined with palm trees are interspersed with family portraits as Shoman describes the developments of the groves until 2002. At the start of the Second Intifada, Israeli troops began a series of invasions into Gaza, each one leaving its scars on the groves.
February 1, 2022 – February 28, 2022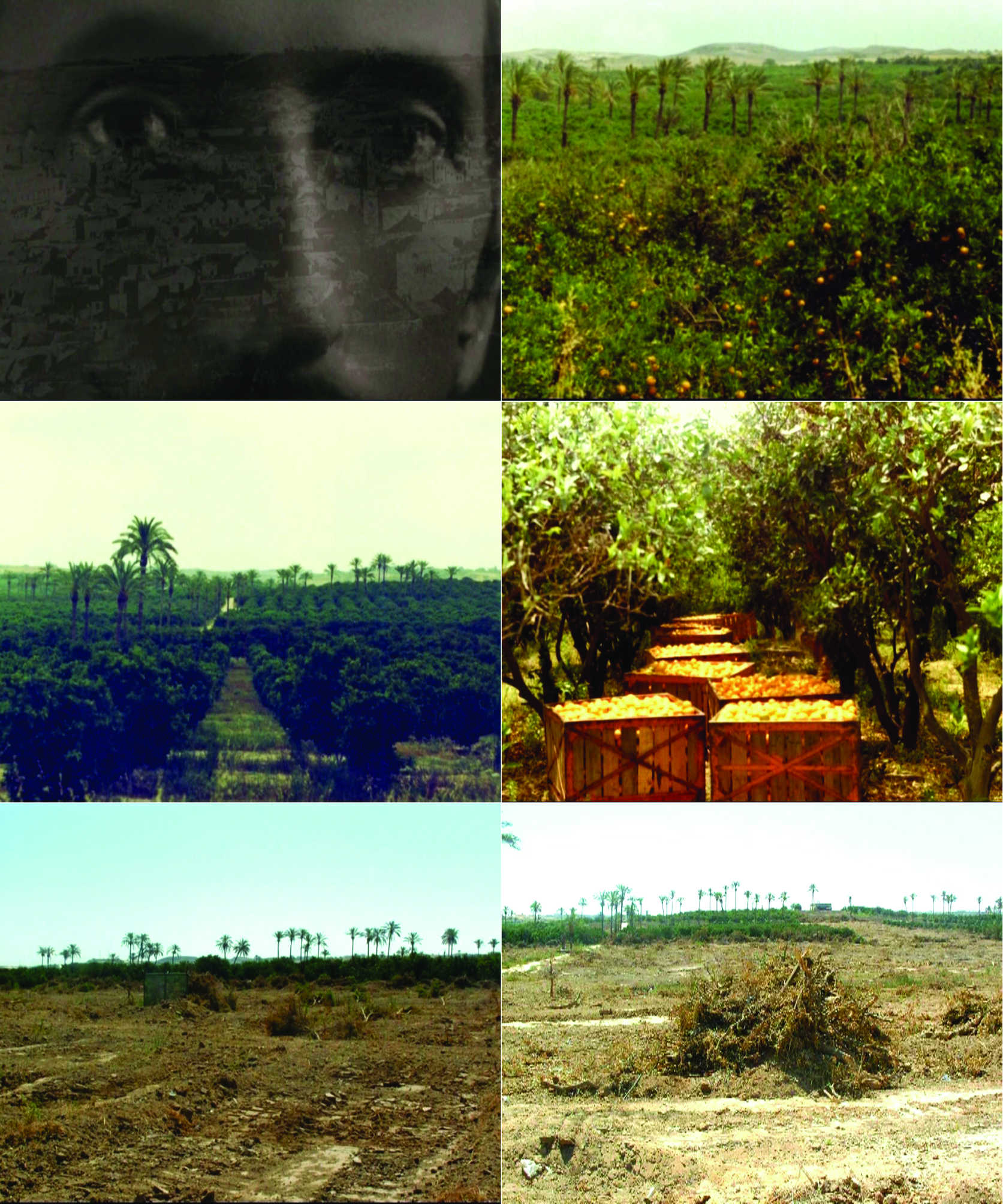 Zina Saro-Wiwa
Table Manners Season 2: Dorcas eats
roasted snail and drinks Maltina 2019
Video, 6.48 mins
Courtesy of the artist
Dorcas Eats Roasted Snail and Drinks Maltina is an excerpt of a series of films entitled Table Manners, which depicts people of Ogoniland, Nigeria, eating in front of the camera. The Ogoniland area of southern Nigeria is one of the most polluted places on Earth. Crops are burnt, ash and tar smother the land, and wells are polluted with oil spills, making the water totally undrinkable. Entire communities have suffered as their way of life has been destroyed by the oil industry. In this film, eating becomes an act of collective memory, highlighting the centrality of regional culinary ingredients and traditions. The film deliberately reverses the gaze, asking the viewer to consider contemporary political and socio-economic struggles.
March 1, 2022 – March 31, 2022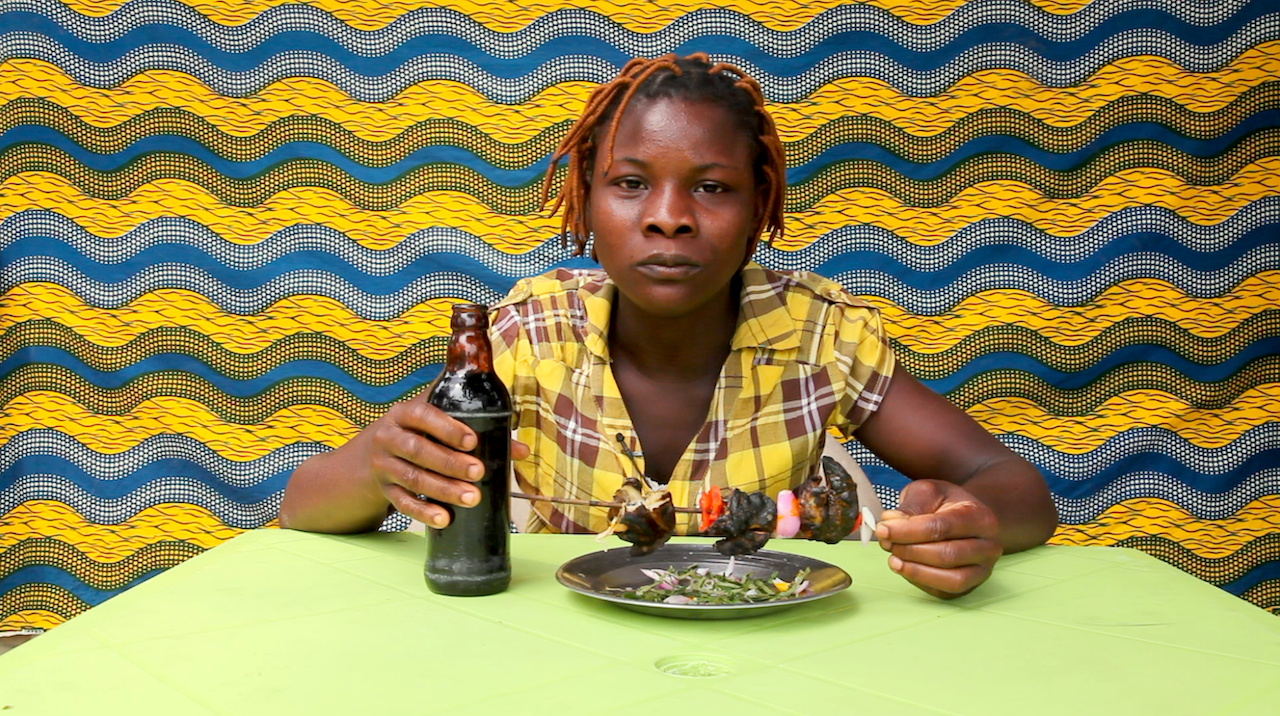 Florence Lazar
You think the Earth is a dead thing 2019
Film, 70 mins
Produced by Sister Productions
Stemming from a larger investigation that began in Martinique, the film examines the long-term ecological and health effects of Chlordecone, a carcinogenic insecticide used for more than 20 years on the island's banana plantations. The film weaves together images of lush scenery from the island and its banana plantations with interviews of herbalists who use plants that were once the only medical resource of enslaved people to counteract the ecological and health devastation caused by the pesticides; and farmers reclaiming uncultivated lands to grow indigenous vegetables free from industrial pesticides.
April 1, 2022 – April 30, 2022